Encyclopédies Thomassian
SCHOOL FRIEND ANNUAL 1971
Couverture peinte
Pages de garde :
Textes illustrés :
The Dickens of a Party (ill. Dudley Wynne)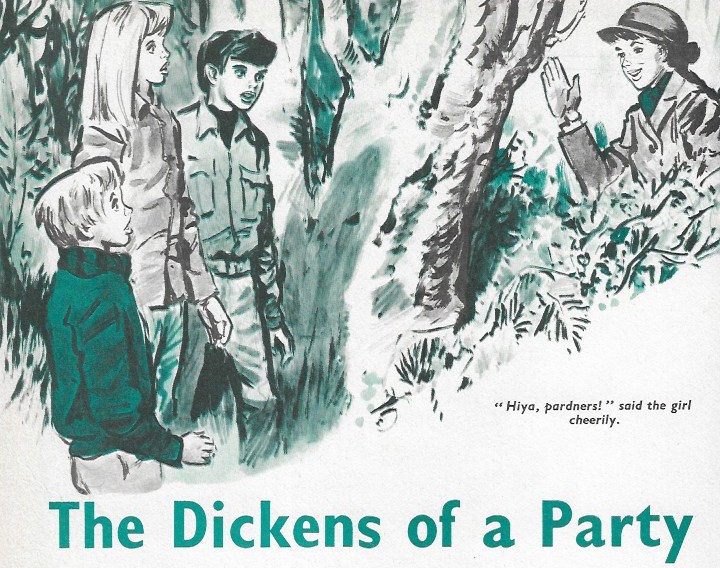 When the Tide Turned (ill. Leslie Otway)
Jump to it ! – 2 pages illustrées (Derek C. Eyles - signé D.C.E.)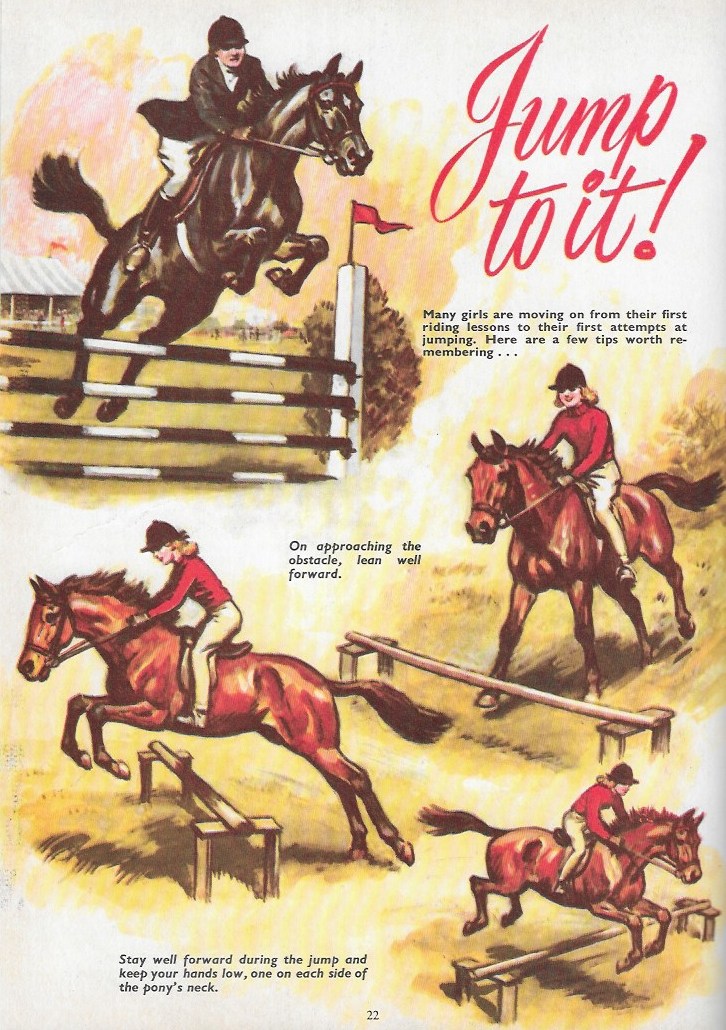 Treasure Trap (belles illustrations couleurs)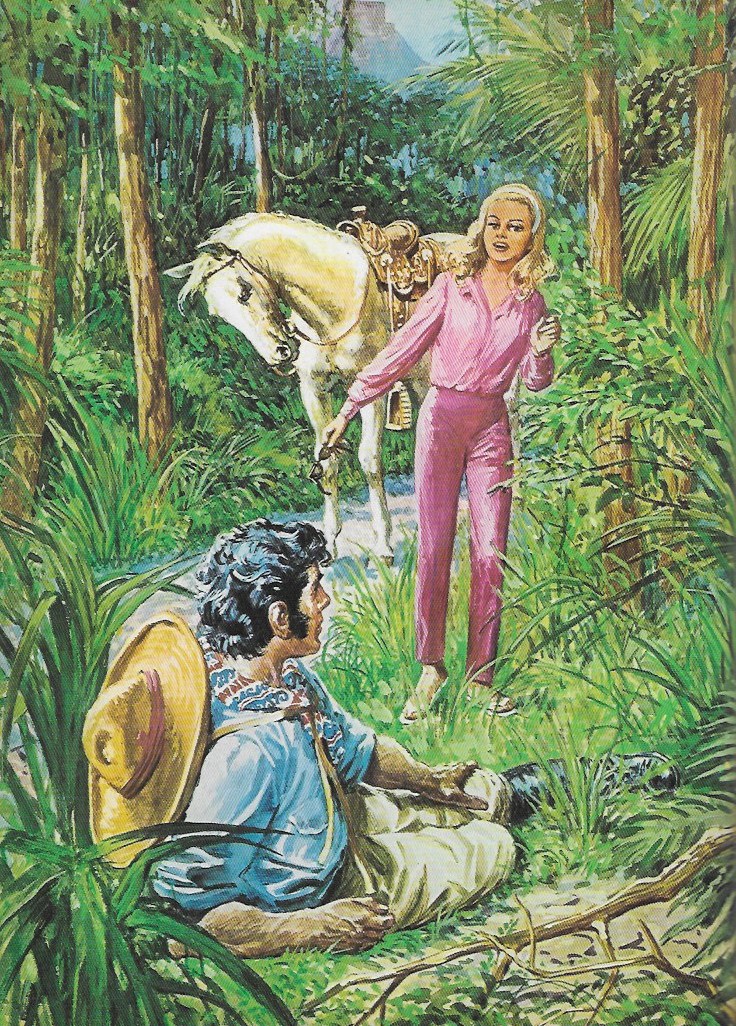 The Countryside at the End of Summer (ill. Mary Brooks - signé). Réédition de LOOK AND LEARN
I Was her Crowned Slave ! (ill. Cecil Doughty - signé). Réédition de LOOK AND LEARN n°145 (24.10.1964)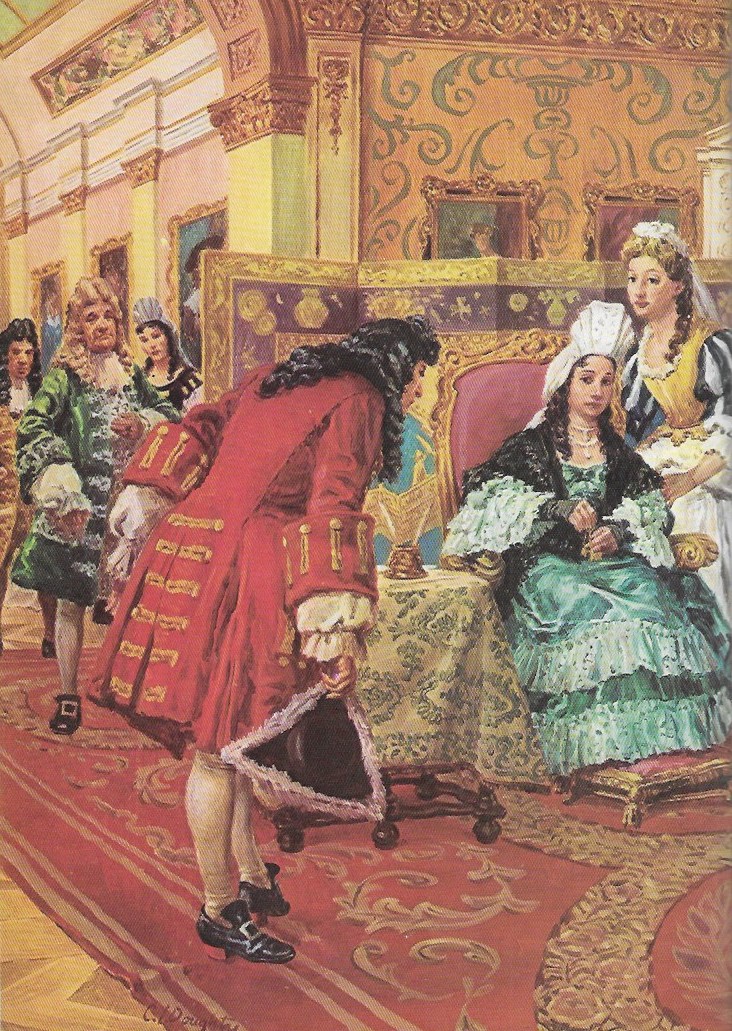 The Silent Three and the Phantom Piper (ill. Peter Kay ?)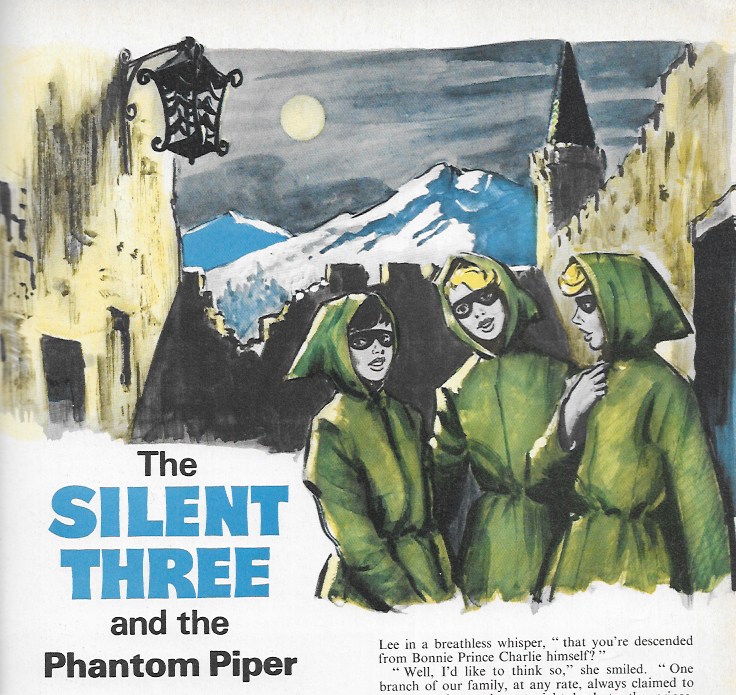 A Job for Jenny (ill. Leslie Branton)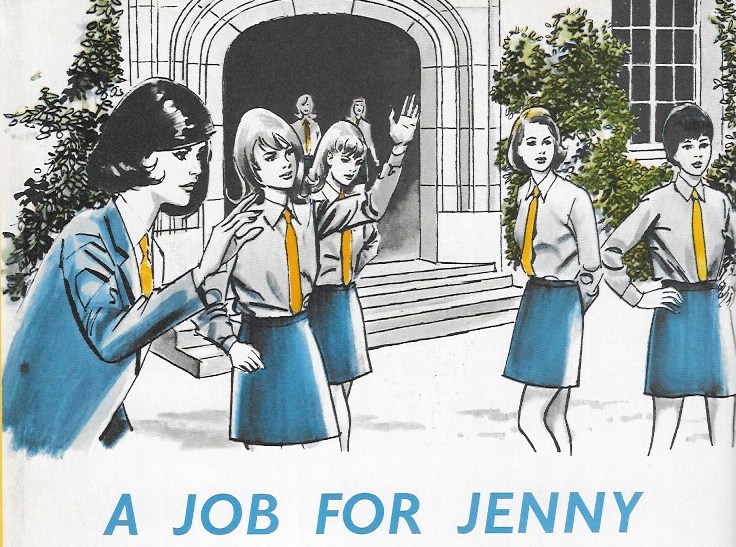 Bandes dessinées :
The Horse Came, Too – 21 pl. (Dudley Wynne). Réédition de SCHOOLGIRLS' PICTURE LIBRARY n°283 : Her Horse Came Too !, traduit dans FRIMOUSSE n°182 (28.9.1965) : Mon ami à quatre pattes

                                          
Warned Off ! – 9 pl. couleurs (Jean Sidobre)
The Opal Necklace – 4 pl. (série « The Strangest Stories Ever Told »). Réédition de JUNE n°220 (29.5.1965), traduit dans FRIMOUSSETTE n°34 (1.3.1966) : Les contes étranges de l'Oncle Jo
Teresa of the Highwire – 24 pl. (Lino Jeva)
Version redessinée d'un récit de la série « Teresa of High Trapeze » ayant pour héroïne Teresa Fellcini, une jeune acrobate  de cirque. La première version a été traduite dans FRIMOUSSE n°232 (9.1967) sous le titre : Le saut de la mort (matériel de l'agence V.V. Artists)
Mollie of Millpond Farm – 7 pl. (Thomas Laidler)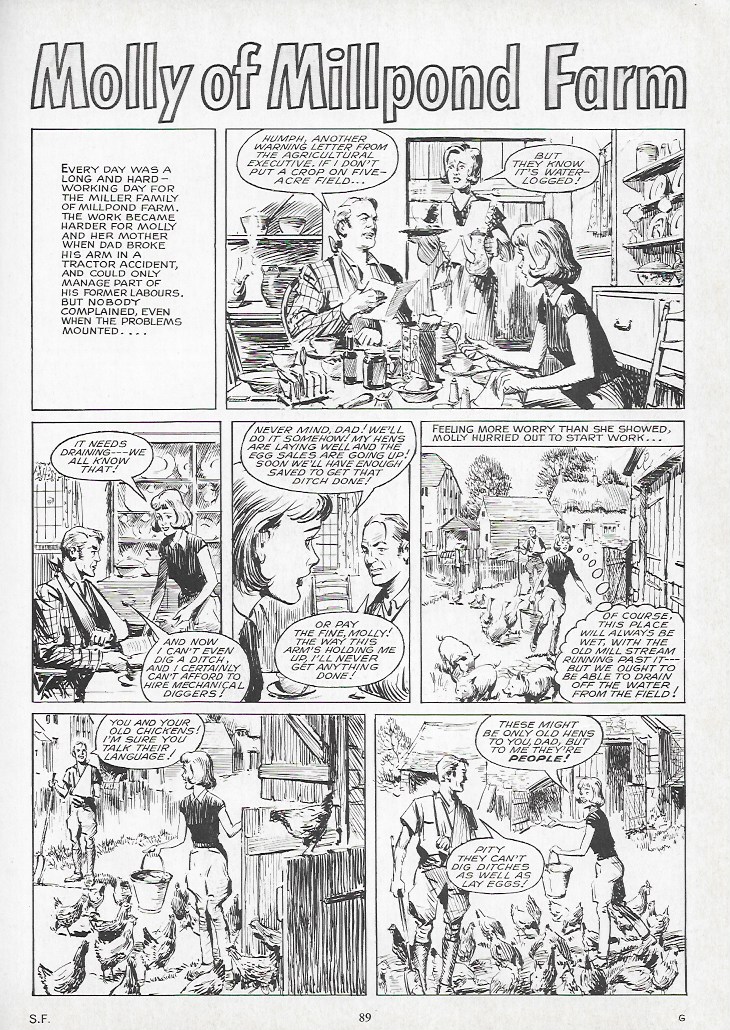 Tina Hunts the Haggis – 6 pl. couleurs (Robert MacGillivray)
Série récurrente parue dans l'hebdomadaire SCHOOL FRIEND et en récits complets dans SCHOOLGIRLS' PICTURE LIBRARY, traduite dans NANO ET NANETTE puis dans FRIMOUSSETTE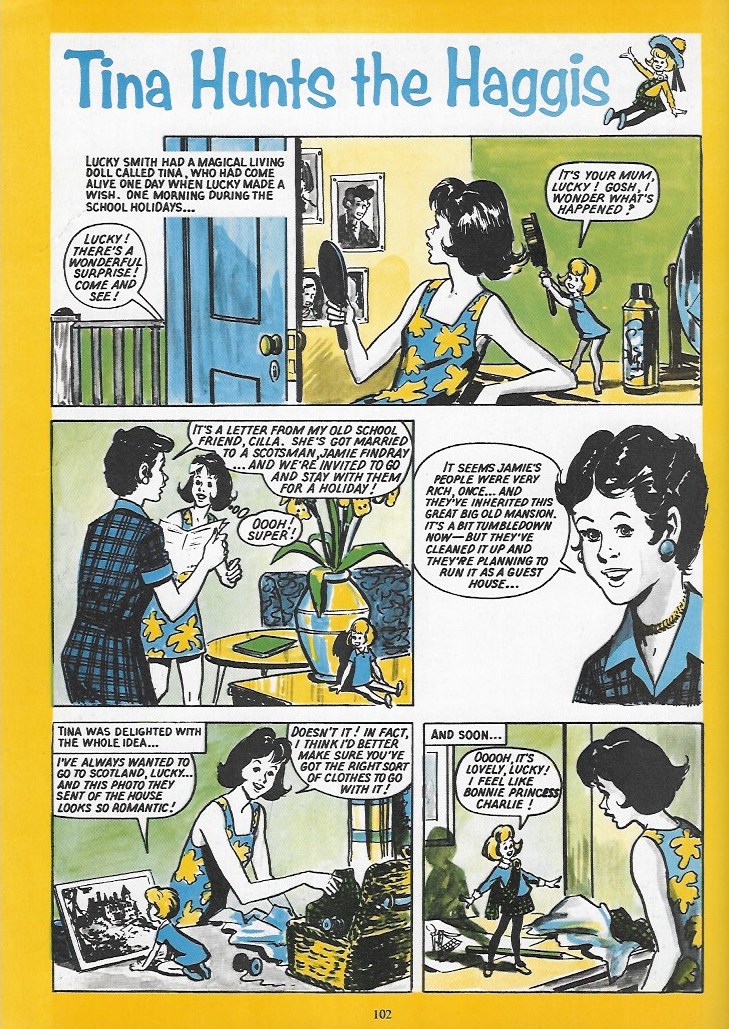 Bandes dessinées humoristiques :
Sunshine Susie – ½ pl.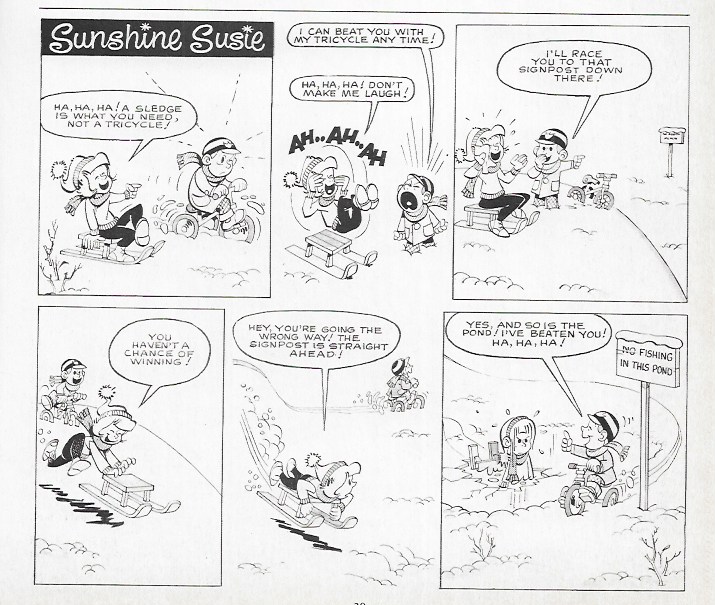 Bessie Bunter – 2 pl. + 2 pl.