Encyclopédies Thomassian
SCHOOL FRIEND ANNUAL 1970
Couverture peinte
Pages de garde : Dudley Wynne
Textes illustrés :
The Cave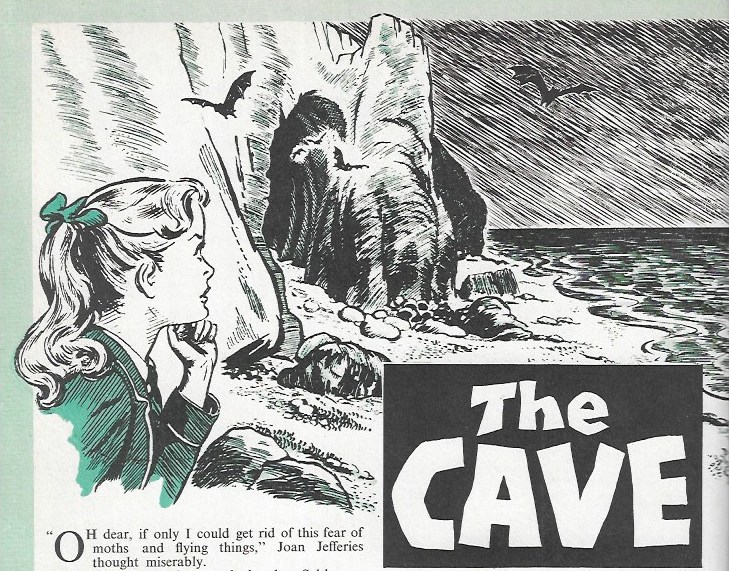 Katie of the Caravans - D. Richardson (ill. Leslie Otway)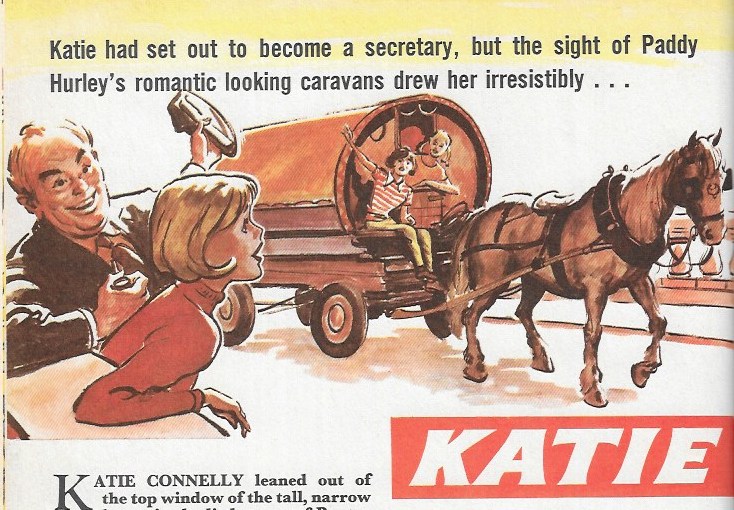 Sindy and the Holiday Prize (ill. Philip Townsend)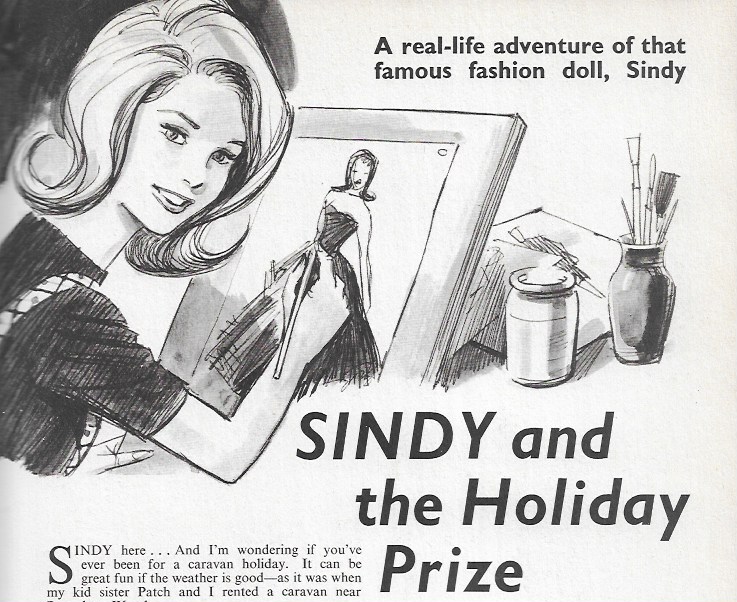 Devoted Heroine (ill. John Millar Watt - signé MW)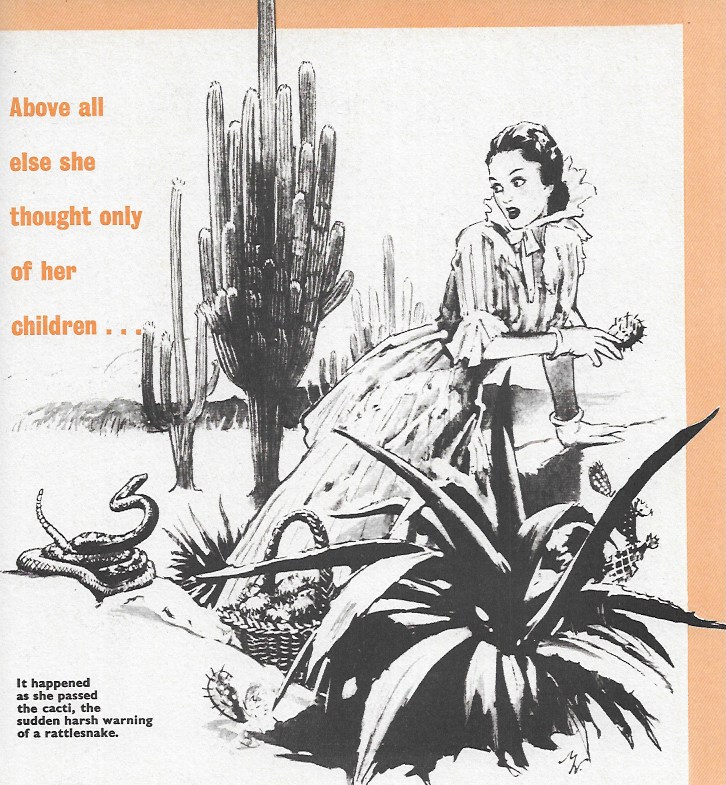 Perilous Voyage ! (ill. Angel Badía Camps - signé)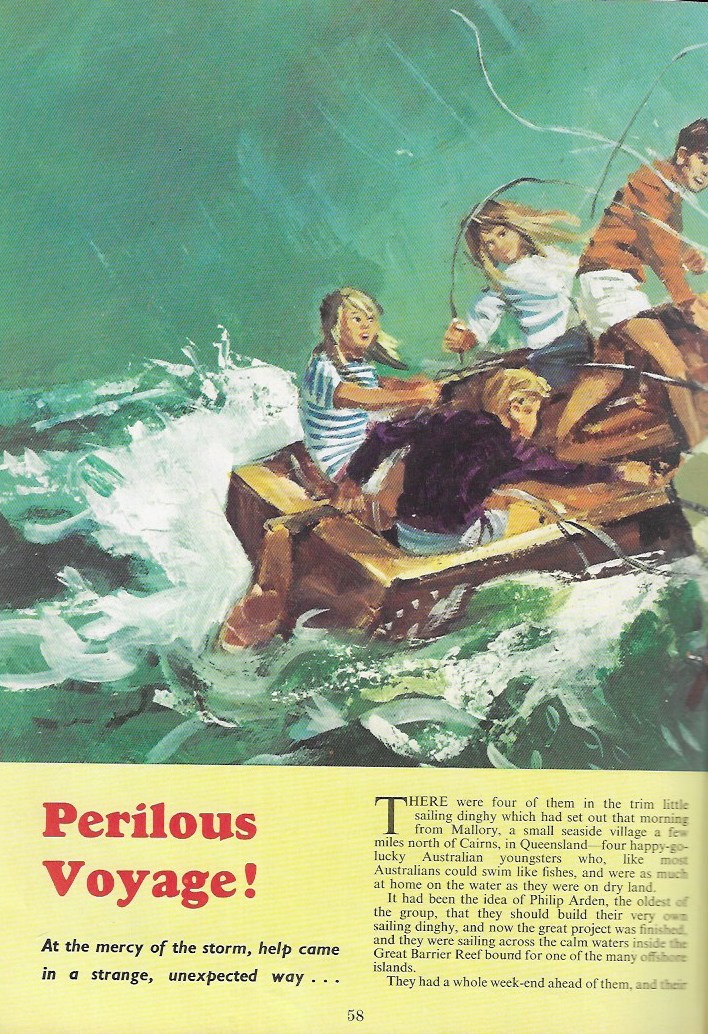 The Rival Silent Three (ill. Peter Kay ?)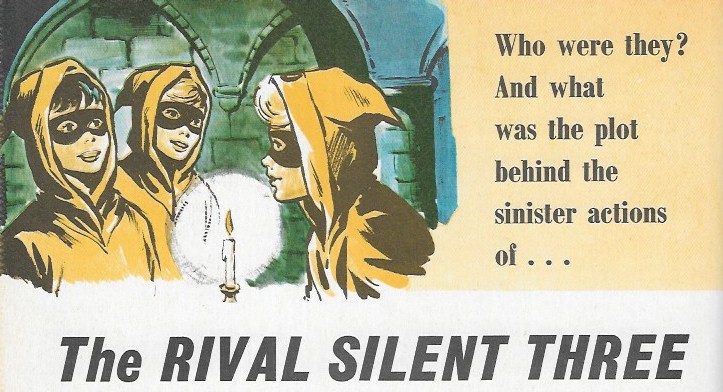 Bandes dessinées :
Lucy's Wild Horse – 21 pl. (Dudley Wynne). Réédition de SCHOOLFRIEND PICTURE LIBRARY n°29 : Lucy's Wild Horse, traduit dans KRIS n°51 (8.1964) : Dick Turpin et le cheval sauvage
Jacey Wins a New Hat ! (Miss Adventure) – 7 pl. couleurs (Jean Sidobre)
Série récurrente parue en récits complets dans SCHOOLGIRLS' PICTURE LIBRARY, traduite dans FRIMOUSSE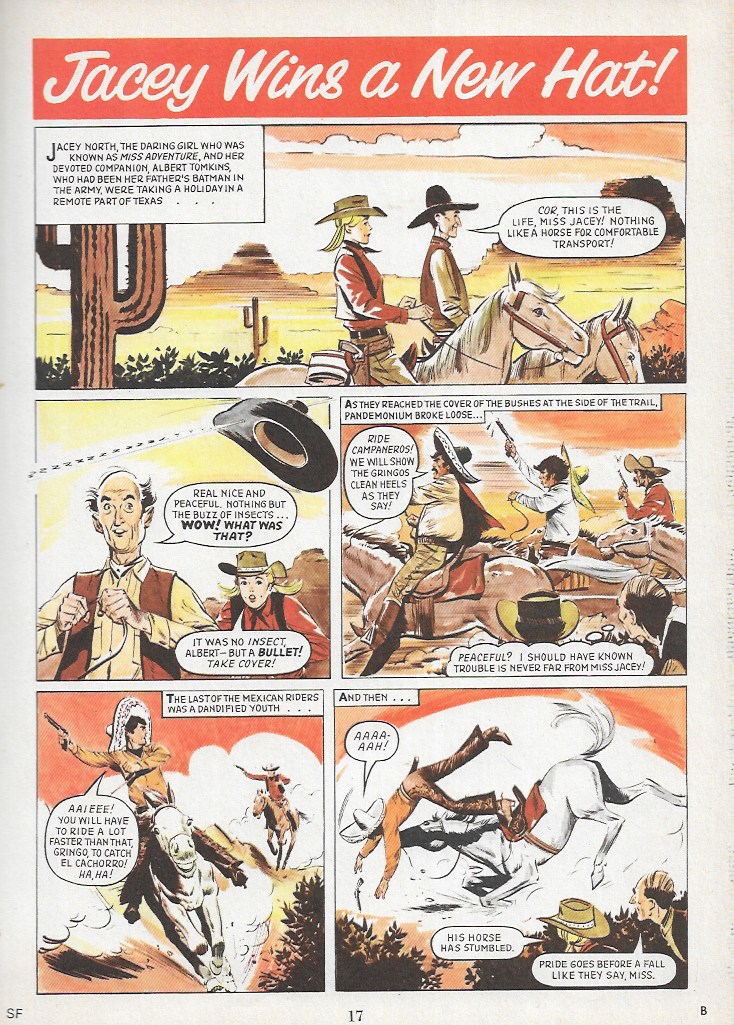 Aunt Isobel Remembers – 4 pl. (Leslie Otway)
Feud in the Highlands – 24 pl.
Tina and the Tiny Ghost (Tina Living Doll) – 6 pl. (Robert MacGillivray)
Série récurrente parue dans l'hebdomadaire SCHOOL FRIEND et en récits complets dans SCHOOLGIRLS' PICTURE LIBRARY, traduite dans NANO ET NANETTE puis dans FRIMOUSSETTE
Gina's Artful Genie – 7 pl. couleurs (Robert MacGillivray)
Série récurrente parue dans l'hebdomadaire JUNE et en récits complets dans SCHOOLGIRLS' PICTURE LIBRARY, en partie traduite dans SHIRLEY SPÉCIAL/PAMELA n°25 à 27 sous le titre : Gina et son génie Djinnou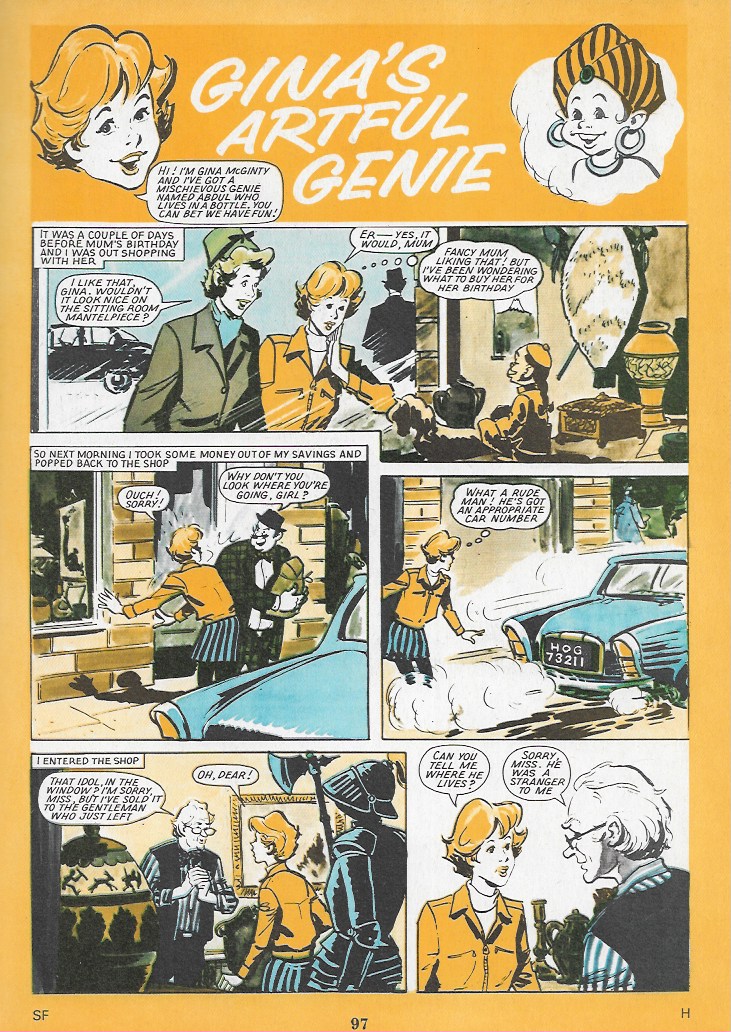 Bandes dessinées humoristiques :
My Dog Cuddles – 1 strip

Forgetful Flo – 1 strip